Adult Residential Facilities
Must be 18 – 59 ½ years old
Long Term Facilities 6-18 months
Social Rehab Facilities (Crisis)
30 day stays/90 day max.
G.L.O.M. opened the doors to its first Adult Residential Facility in 2007 where we provide Residential, Mental Health, Behavioral, Basic, Case Management and Therapy Services for men and women who come from backgrounds of mental and behavioral illnesses, incarceration, homelessness and substance abuse.
Transforming the lives of individuals through comprehensive behavior health services by providing bridges to cross life's barricades and obstacles and open doors of possibilities, accomplished goals and dreams that come to life.
The philosophy behind G.L.O.M. Adult Residential Facilities is that people with mental illnesses not only belong in the community, but can be productive and contributing members of their community. It is our belief that any individual regardless of the severity of their disability, has desires and needs as anybody else. They have the same needs and desires to be included as part of any community. They have the right to reside in a community in a less restrictive environment, and not be isolated in a private and/or state institution.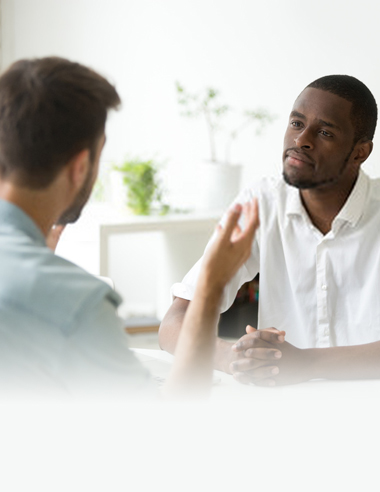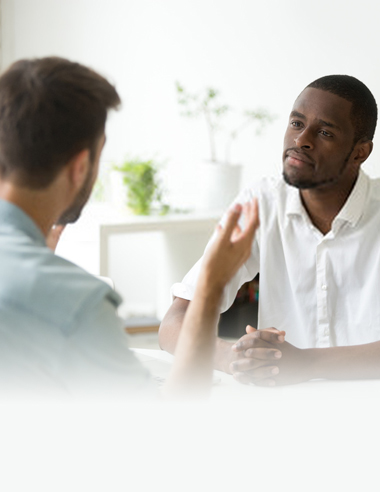 G.L.O.M. ARF's philosophy will be person centered. Our approach is to determine a plan to work towards the preferred future of our clients with mental illnesses. The preferred future is what the person and family want to do in the future based on their strengths, capabilities, preferences, lifestyle and cultural background. Person-centered planning is a framework for planning and making decisions. G.L.O.M. ARF's person-centered planning will be based on awareness of and sensitivity to, the lifestyle and cultural background of the client and family.
For those individuals who can no longer reside with their families; for those that require additional support or those that are transitioning to a less restrictive setting, G.L.O.M. ARF will provide a new home for them. By providing a caring environment, support and program services, we strive to make sure we maintain a compassionate staff whose goal is to make sure our clients feel like a part of our family.
The facility goal is to be a strong foundation with a wholesome approach and client centered support. Our company is looking to establish healthy relationships with Licensing and all placement Agencies.
G.L.O.M.'s motivation is to build a successful facility that comes from a heart of love and dedication to serve.
G.L.O.M. Adult Residential Facilities will be dedicated to providing the highest standard of quality support and service to the client whether they are a short-term or long-term placement.
The licensee and staff share the same core values, work ethics and dedication to provide positive support to individuals who have mental and/or behavioral illnesses.
Our purpose is to provide 24 hour, 7 days a week, 365 days a year, direct care and supervision and special services for individuals with mental and/or behavioral illnesses. Each and every client will be a functional part of G.L.O.M. ARF. This all-inclusive approach will promote harmonious living with clients and provide an inviting family centered atmosphere.
Our program is designed to provide short and long-term residential care, case management services, Mental and Behavioral Therapeutic groups, Individual therapy (Licensed Therapist) and Activities. All of our facilities transport clients to any needed appointments. During the day, all of our facilities clients are taken to our Treatment Facilities within their cities from 10 a.m. to 1 p.m. to receive their individual therapy sessions and Mental and Behavioral Therapeutic groups. They are then taken to an outside activity from 1 p.m. to 3 p.m. This program keeps our clients active and very engaged. Our client to staff ratio is 3 to 1.
Our program is known throughout all our servicing counties as one who has a NO-DENIAL policy. We are geared to accept Acute and sub-acute clients who are normally hard to place at other programs.
A Clean, Secure and Safe Residential Stay
3 full meals and 2 snacks per day
Transportation to Appointments
Medical, Dental, Court, Psychiatrist
Daily Activities/Outings (Special Trips)
*Smoking permitted 4 times daily
(GA) General Assistance
(SSI) Social Security Card
(SDI) State Disability Income
Assist Clients with Resume
Teach them how to Interview & Help find them a Job
Assist Clients to obtain their State ID or License, Medi-Cal Card and Library Card
Permanent Placement assistance
Case Managers (CM's) coordinate with Authorized Representatives such as Conservators, Parents and Social Workers.
Our CM's work along with outside Agencies, Social Services, Medical and Psychiatric providers.
CM's attend outside meetings as necessary. They make contacts with conservators and County or Agency staff regarding client's Clinical and Case Management needs.
CM's coordinate treatment planning meetings to include collateral contacts and residential staff involved with the client.
Moreover, CM's coordinate with residential staff to develop a consistent client program and coordinate treatment plans (reports) with therapists.
CM's send treatment plans to Conservators and County CM's attend weekly clinical and management meetings.
CM's complete DAP notes daily and assist residential staff with group meetings.
In addition, CM's prepare binders for Mental Health as well as advocate for each client.
As well as that, they also develop therapeutic bonds with clients in milieu regarding rehabilitation and counseling.
Furthermore, CM's read client's residential logs and address behavioral issues.
Our CM's also check the client's medical eligibility.
Psychiatric Medication Services
Therapist-Complete Progress Notes Daily